Musashi Seimitsu Industry Co., Ltd. (Global Headquarters: Toyohashi-city, Aichi, Japan; President and CEO: Hiroshi Otsuka) has made an additional investment in Zimeno Inc. (DBA Monarch Tractor; Headquarters: California, USA; CEO: Mr. Praveen Penmetsa), maker of the world's first fully electric, autonomous smart tractor. The funding will be used for a variety of global business, marketing and R&D operations including product deployment, pilot programs and micro-factory creation.
"The introduction of the Monarch Tractor has captured the attention of farmers across the world," said Praveen Penmetsa, co-founder & CEO, Monarch Tractor. "This investment from Musashi will enable us to expand our reach, delivering our tractors globally and empowering farmers to adopt sustainable operations for generation to come."
Monarch Tractor recently launched its flagship product, the world's smartest, fully electric, driver-optional tractor that combines mechanization, automation, machine learning, and data analysis to enhance farmer's existing operations, increase labor productivity, and maximize yields to cut overhead costs and emissions.
Musashi Seimitsu Industry Co., Ltd. is constantly generating and expanding its new businesses through open innovation with global startups to contribute to the SDGs in wider business domains besides automotive business. This includes EV/agtech companies, and specifically Monarch Tractor, as the agriculture equipment market is seeing significant growth. The industry is expected to surpass $126B by 2025, making it an attractive target for investors. Innovation is the key driver of this momentum as the digital transformation of farming will create major economic opportunities. Musashi Seimitsu Industry Co., Ltd. will also look for potential collaborations with Monarch Tractor in the fields of powertrain, battery system and AI technology.
"Monarch Tractor has quickly established itself as a technology leader in 21st century sustainable farming solutions," said Hiroshi Otsuka, president & CEO, Musashi Seimitsu Industry Co., Ltd. "The company is positioned to be a major global agtech success and we're excited to support Monarch on their journey. We are expecting to generate great synergies in the field of powertrain, AI, and energy solutions."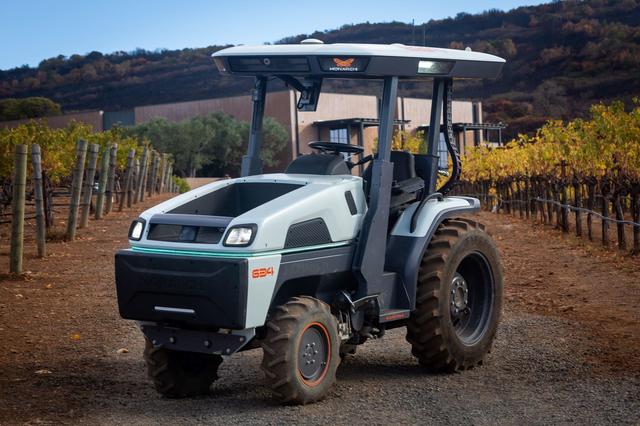 【About Monarch Tractor】
Monarch Tractor is working to utilize 21st-century technology to empower farmers by enabling profitable implementation of sustainable and organic practices. The Monarch tractor platform combines mechanization, automation, and data analysis to enhance farmer's existing operations, alleviate labor shortages, and maximize yields.
Monarch Tractor Web Site: https://www.monarchtractor.com/