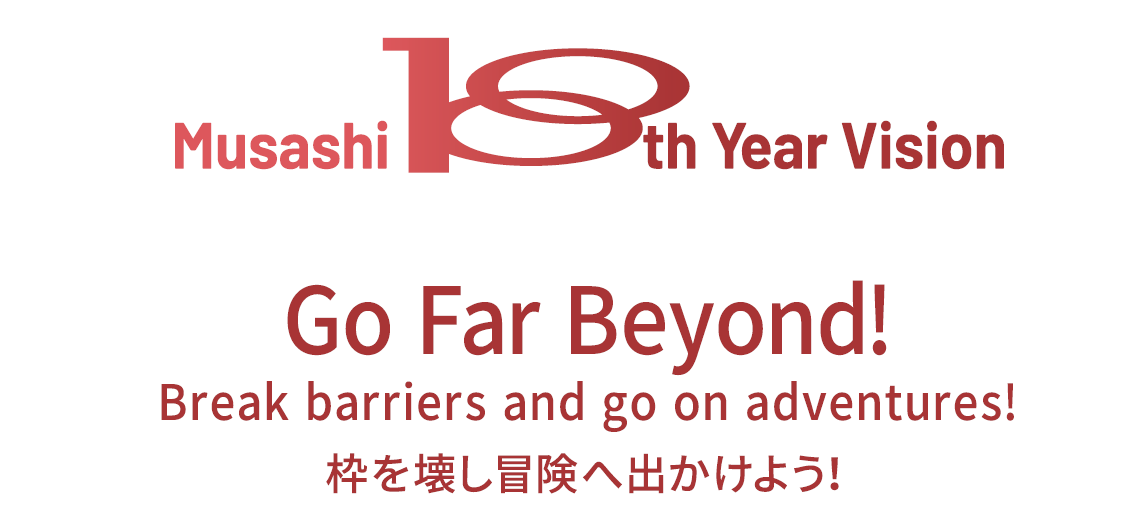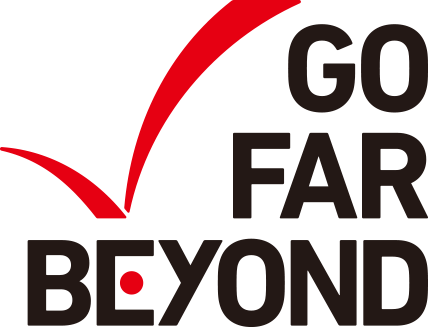 According to the Musashi Philosophy
for "a world where the earth and people coexist in prosperity and harmony," we all must become adventures and move into the unseen future.
Looking to the year 2038, the 100th anniversary of our founding, we will break common boundaries and create new values that are not an extension of the present.
Our Purpose (Musashi Mission):

We contribute to enriched Harmony between our lives and Earth, using our Passion for technology and Wisdom for innovation.

Our "Passion" for Monozukuri and "Technology," allows us to evolve through new challenges.
Through the use of enhanced "Wisdom," we are able to create innovation.
We contribute to a sustainable and enriched world through "Harmony" between our lives and the Earth.