Introducing the new H-MB Series Ball Joint
Musashi North America Inc. has received our first patent for the high strength bilateral load carrying ball joint technology developed by our linkage and suspension team based in Waterloo, Ontario, CA. This ball joint technology allows Musashi to offer robust solutions for various vehicle applications.
■ Link to Patent:
High Strength Bilateral Load Carrying Ball Joint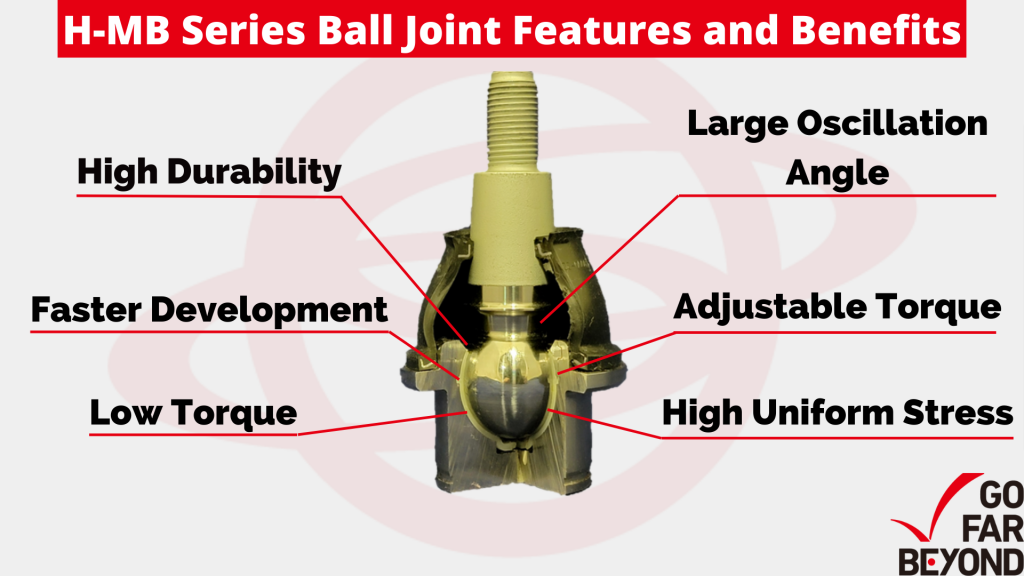 Features and Benefits
Musashi ball joints are highly durable for both tension and compression loads due to a press fit ring that secures the stud in place. The H-MB series can reduce overall development costs due to the scalable design which allows for fits on various vehicle segments. Large oscillation angles are attributed to the stud neck and ring design which maintains high strength on uneven terrain. The plastic bearing design allows for a more uniform handling of stress, supported by channels throughout the bearing to allow better grease distribution in low torque applications.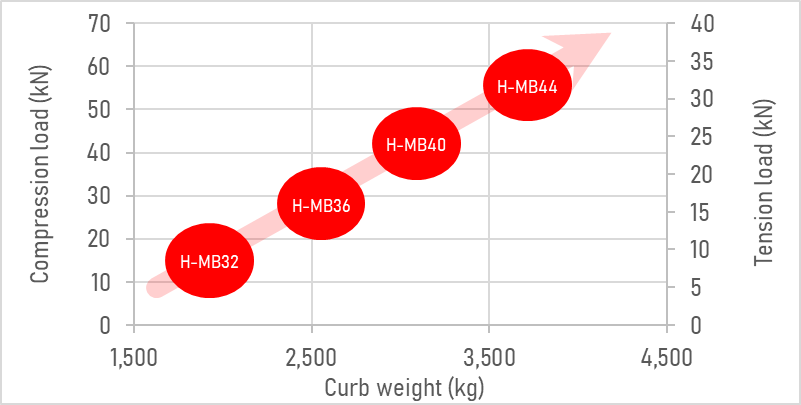 High Durability, High Stress Control, High Function – Musashi Ball Joint
As global market trends shift towards electric vehicle development, Musashi aims to remain a trusted supplier of ball joints to support light weight, high strength, high durability and low torque applications. As battery pack and overall vehicle weight continue to increase in EV applications, low cost and low weight designs are a main focus of development. With higher stress and load capabilities, we can modify our components to fit a smaller package leading to reduced development time and cost.